Architectural Shapes for EIFS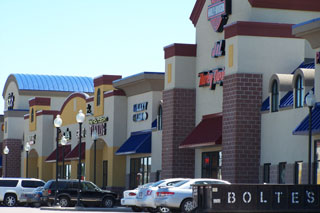 Transform exterior building designs when you combine our architectural shapes with Exterior Insulation Finishing Systems (EIFS). We specialize in fabricating accent and design elements that set your building apart. Your design can include elements such as:
Decorative bands
Quoins
Corbels
Cornices
Arches
Keystones
Dentils
Columns, bases and caps
Choosing our expanded polystyrene (EPS) shapes allows for unlimited design flexibility. Combine architectural shapes with EIFS textures and colors to create decor styles such as craftsman, southwest, modern or contemporary. You can even integrate artwork into your design.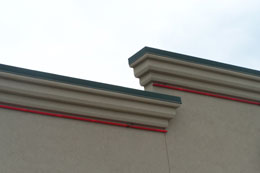 Read, download or print our Architectural Shapes for EIFS brochure
401 Pheasant Ridge Drive, Watertown, South Dakota 57201
Phone 605-886-8084   Toll-free 800-658-3444   Fax 605-886-8099