ThermoSkirt
Wrap your home with the look of natural cut stone skirting! ThermoSkirt is durable, tough, and flexible for use on permanent foundations or crawl spaces on modular homes or site-built homes. ThermoSkirt has the beauty of brick and the benefits of insulation.
ThermoSkirt is molded high-density expanded polystyrene (EPS), base coated with urethane for extra durability. The attractiveness of ThermoSkirt enhances all homes and provides years of self-satisfaction knowing that you purchased the best.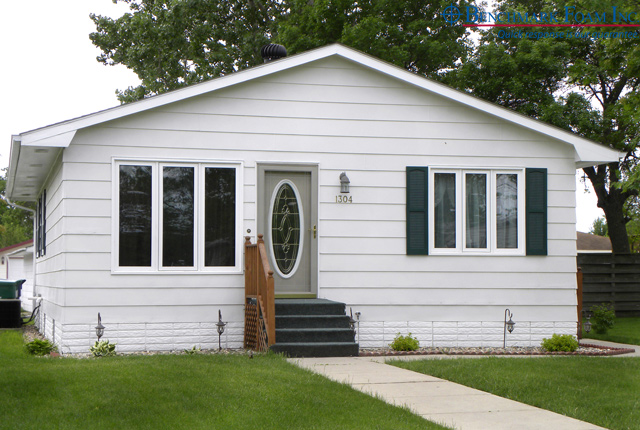 You do have a choice in affordable, attractive home skirting!
Some benefits of ThermoSkirt:
Attractive
Easy to install
Energy efficient (helps prevent heat loss from beneath the home)
Insulating R-Value of 7.7
Styrothane Hard Coat Protection
Helps prevent pipes from freezing
 ThermoSkirt Unique Advantages
Panel Size: 1 1/2″ thick x 32 1/4″ high x 48″ long

Lower Track: 2 1/2″ – 3″ high x 10′ long

The auxiliary products (lower track, screws, spikes, vents) provided in kit form insure ease of installation
for the service technician or the do-it-yourselfer

The vertical shiplap joint every four feet provides exceptional protection against wind blowouts
NOTE: The higher the R-value, the greater the insulating power. Ask your seller for the fact sheet on R-values.
Read, print, or download our ThermoSkirt flyer.
401 Pheasant Ridge Drive, Watertown, South Dakota 57201
Phone 605-886-8084   Toll-free 800-658-3444   Fax 605-886-8099