EPS TECH DATA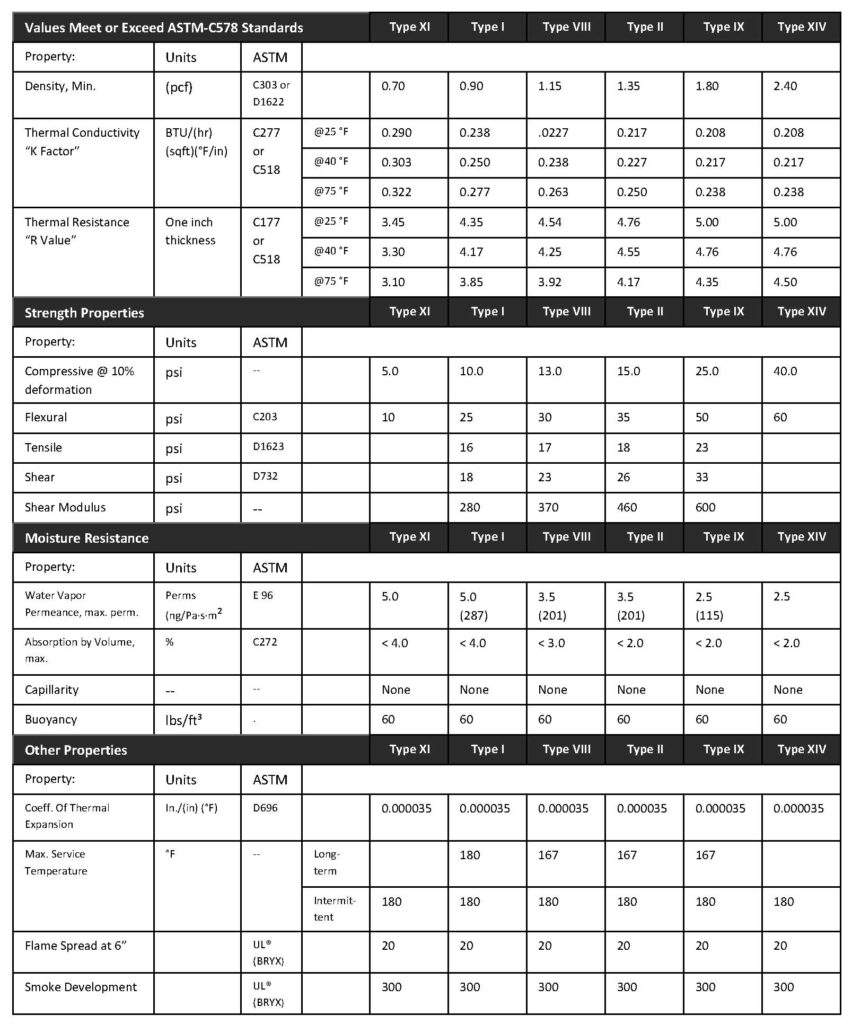 Click link for printer-friendly EPS Properties table: EPS Physical Properties. Return to this page by clicking on your browser's back button.
See ASTM-C578-08b standards for test methods.
All values based on data from Flint Hills Resources, Styrochem International, NOVA Chemical Corporation and BASF Corporation.
Federal Trade Commission Ruling: Use the 75 F R-Value when calculating R-Values for residential construction.
Design Considerations:
DO NOT COMPARE polyisocyanurate conditioned R-Values by RIC-TIMA and PIMA to EPS R-Values by ASTM C-578.
ASK for a 20 year 100% R-Value Warranty.

Flammability:

Like many construction materials, EPS is combustible.  It should not be exposed to flame or other ignition sources.  Current model building code requirements should be met for adequate protection or seperation from occupied areas.

Moisture Resistance:

EPS water absorption is low.  The closed-cell structure of EPS reduces the absorption of moisture, although it does not act as a vapor barrier. Rather, it breathes and therefore does not require costly venting as do other insulation materials, which would otherwise trap moisture within the walls and roof structures.

UV Exposure:

In cases where EPS is exposed to extended UV sunlight, the EPS should be covered or finished to protect the EPS from surface dusting and/or discoloration.

Benchmark Foam, Inc., 401 Pheasant Ridge Drive, Watertown, South Dakota 57201
Phone 605-886-8084     Toll-free 800-658-3444     Fax 605-886-8099