Foam Core Bridge Crowns New University Display Boards
Benchmark Foam crafts one-of-a-kind accent for Pittsburgh venue
When an opportunity arose to partner on a project for a foam-core decorative bridge for a new display at the Petersen Events Center, the Benchmark Foam team was eager to join. The design called for a 38' foam-core decorative bridge to sit atop the state-of-the-art Daktronics video displays on the University of Pittsburgh venue. The decorative bridge pays tribute to the three sister bridges in downtown Pittsburgh.
Made of expanded polystyrene (EPS) foam, aluminum, wood and steel, the replica bridge was created using various CNC cutting equipment. The bridge gateway pylons and end caps were created with an EPS foam core and encapsulated with our signature polyurea for added durability. To create the cables and other suspension pieces, routed wood panels and various metals were used to replicate the look of the original sister bridges.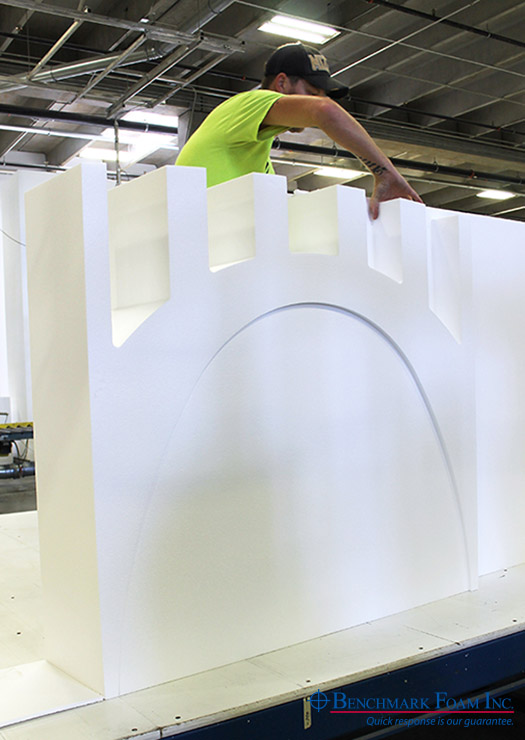 The finished display was painted with a glossy gold to match the Pittsburgh Panthers color theme while reminding visitors of the nontraditional and now iconic color of the sister bridges – commonly referred to as Pittsburgh yellow. 
Installed prior to the upcoming Panthers basketball season, the new display is one of many upgrades the university implemented throughout the venue.
"We are excited for our fans to enjoy the new improvements and continue to build the incredible environment in the Pete where our coaches and student-athletes will thrive," said Director of Athletics Heather Lyke.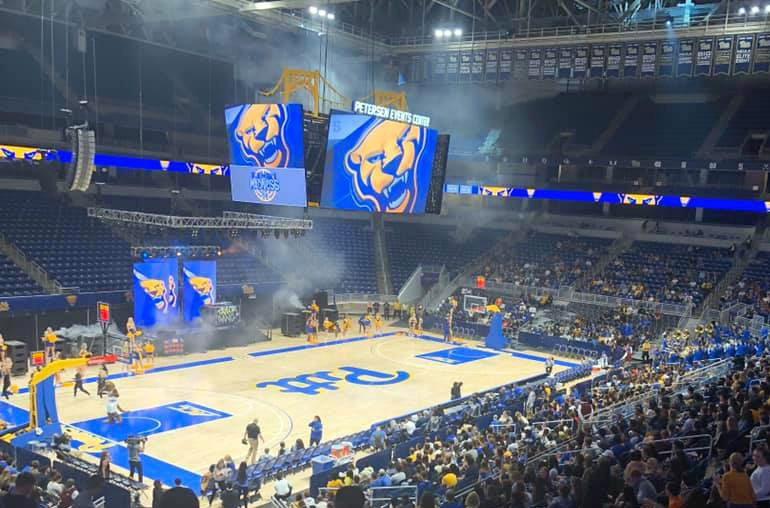 For more information on how foam-core decorative elements can take your project to the next level, contact our team at 800-658-3444 or epsinfo@benchmarkfoam.com.