4 Foot Benchmark ICF Wall Serves Dual Purpose
Energy-efficiency with added storage satisfies owner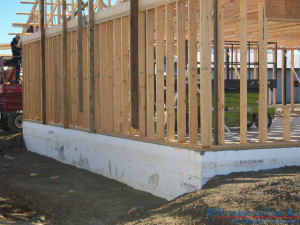 Homeowners often have a laundry list of wishes as they seek out a general contractor for their project. One contractor was tasked with building a multi-family housing unit with lots of storage. To best accomplish this, the contractor decided to use a 4-foot ICF insulated concrete form wall to create a crawl space for storage under each unit.
Using short ICF foundation walls is not uncommon in building plans, including some projects that use ICFs for a garden view basement or modifying the foundation walls to accommodate a walkout basement. Virtually any building design can use ICFs in a variety of applications.
To find how your next project can benefit from Benchmark's energy efficient ICF, call us at 800-658-3444. Benchmark Foam will continue to earn your trust with every order. It's our guarantee.