EPS Cellular Plastic Replica Trees Make Kids Zone Playful at Building Center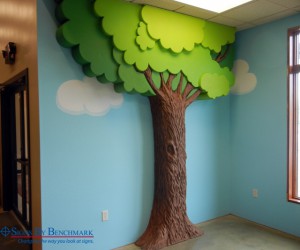 At Hometown Building Center in Watertown, South Dakota, welcoming customers doesn't stop at sight of exterior signage. The welcome extends inside where the new Kids Zone play area sports two 8' EPS cellular plastic replica trees created by Signs By Benchmark (a division of Benchmark Foam.)
Whimsically designed, the trees help create an intriguing atmosphere that engages children, leaving parents free to shop.
"Everyone comments on how bright and cheery the trees are – and how they add to the fun of the children's area," said Lori Storley of Hometown Building Center. "We're very pleased with the trees. They certainly exceeded our expectations."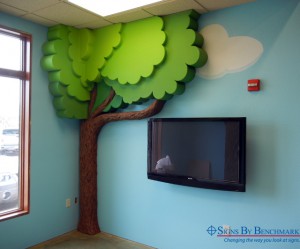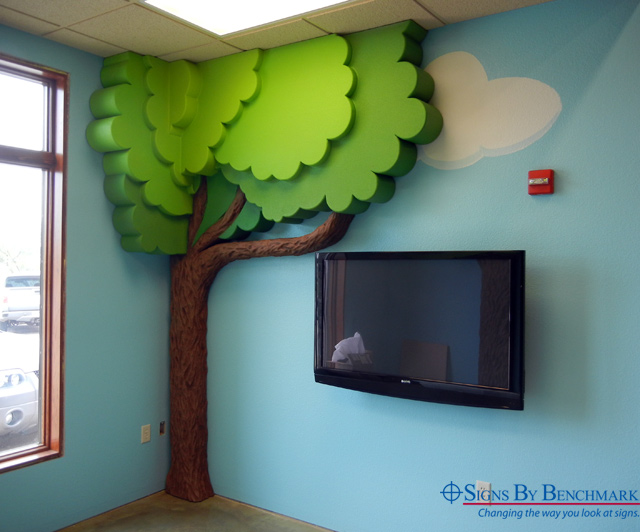 Created from EPS cellular plastic, then sealed within Signs By Benchmark's signature hard coat, the trees were created using the same manufacturing care that every Signs By Benchmark product receives.
While the Signs By Benchmark team specializes in exterior and interior signage, they also offer architectural accents such as the replica trees – accents that help customers express their business, personality or locale in unique ways. Give the team at call at 1-800-658-3444 or 605-886-8084 to discuss your design ideas.