Benchmark Foam ICF Insulated Concrete Forms Unique Features Attract Attention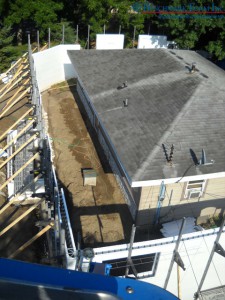 Once experiencing the versatility and strength in Benchmark Foam insulated concrete forms (ICF) combined with the superior customer service, Brian Haak of BRH Products & Services chose ICF by Benchmark Foam to remodel/add on to his personal residence.
After having success with customer projects, Haak found the benefits of Benchmark Foam's ICFs to be a perfect fit for his unique design. The 2400-sq. ft. addition to his existing home included plans for a 4' frost wall with 9ft to 11ft above grade ICF walls for the first floor. He built the second floor walls on top of the ICF walls. Working with ICFs gave Haak the option to build various widths for concrete walls, which he used to his benefit.
"Overall, everything was good," said Haak. "It was pretty amazing how many people stopped to comment on the unique project."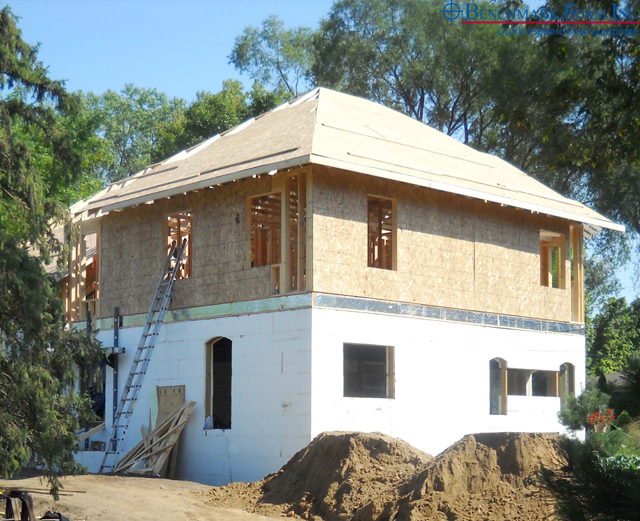 The Benchmark Foam staff worked closely with Haak on a delivery schedule that would accommodate his crew and space limitations. Once installation began, a quick change in plans required a small order of ICFs to keep construction moving. Standing by its On-Time Guarantee, Benchmark Foam arranged to have a salesman deliver the order to help Haak's crew stay on schedule.
After the foam forms were installed, but not yet filled with concrete, a storm came through the area that produced 60 mph winds. Nearby trees went down, but Benchmark Foam's ICFs withstood the conditions with no damage.
Still need more reasons to use Benchmark Foam's ICFs? Visit
www.BenchmarkFoam.com
for more features to incorporate into your next design. Call us at 800-658-3444 or 605-886-8084 with any questions about this project or to discuss your upcoming projects.