Signs By Benchmark Creates Signage for Municipalities & State Parks
09-24-09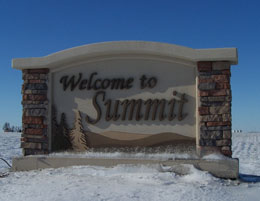 Welcome new visitors and old friends with attractive signs that reflect the character and hospitality of your community. Create signage that is unique to your area's features and culture. Signs By Benchmark, a division of Benchmark Foam, can work with you to recommend the most cost-effective, yet attention-getting options for:
 •  Points of entry via road, rail or airport
 •  Buildings & properties
 •  Museums & libraries
 •  Fairgrounds & recreation areas
 •  Parks & campgrounds
Experience limitless design possibilities. The flexibility of our medium and our unique composite manufacturing system can turn your signage ideas into reality. Our experts can help you:
 •  Create a custom sign from scratch

 •  Customize one of our 16 standard models
 •  Accent with stucco, faux brick, granite or cultured stone
 •  Install an illuminated cabinet to relay your message to citizens
 •  Integrate an electronic message center into your sign to display news or sell advertising space
Count on long-lasting investments with our products. The combination of our specially formulated hard coat and a medium that will not rust or rot allows you to expect your signs to last for years to come! Call Matt at 800-658-3444 to find how we can help you promote the character of your community!