Employment
Due to ever increasing business growth, Benchmark Foam and Signs By Benchmark often have job openings and accept applications on an on-going basis. If there are no current open positions, you may still submit an application to be kept on file.
Current Open Positions include:
To apply online, click here.
To apply for a CDL Truck Driver position, click here for application.
BENCHMARK FOAM, INC.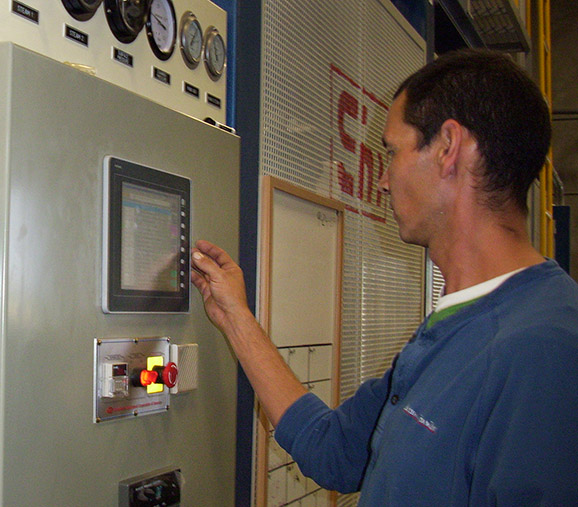 Benchmark Foam is a manufacturer of expanded polystyrene (EPS) foam and other specialty plastics located in Watertown, South Dakota. In business for 30 years, our company operates on the principle of effective teamwork. We also enjoy the distinction of being the only foam manufacturer in the industry offering customers an on-time delivery guarantee.
Our Benchmark Foam team members personify our guarantee on a daily basis, working hard to meet customer needs with exemplary service and product delivery by the agreed-upon date. Our "get it done" attitude largely contributes to the success and large customer base our company enjoys.
SIGNS BY BENCHMARK
Signs By Benchmark, a division of Benchmark Foam, manufactures durable, high-quality expanded polystyrene (EPS) foam-core signs and sign accent products. Located in the same large plant as Benchmark Foam makes it very convenient for the Signs By Benchmark team to control the sign-making process from molding of the raw material through all creative stages to final delivery.
WATERTOWN, S.D.
Family-friendly and progressive, Watertown, S.D. is a community of over 20,000 residents. It enjoys a rich historical heritage, is home to the Lake Area Technical Institute and the Redlin Art Center, a modern recreation center, library and shopping districts. Supported by a broad-based manufacturing industry surrounded by rolling farmland, the city enjoys a stable economy. Recreational opportunities abound at Lake Kampeska or Lake Pelican. Quiet afternoons can be enjoyed in any city park along with a peaceful stroll or bike ride on maintained pathways.
401 Pheasant Ridge Drive, Watertown S.D. 57201
Phone 605-886-8084      Toll-free 800-658-3444      Fax 605-886-8099